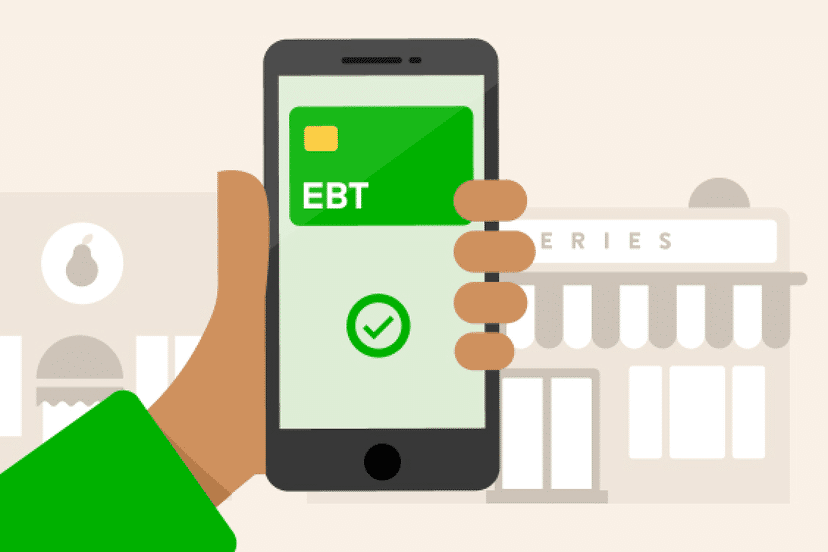 Grocery delivery your way—use EBT SNAP on Instacart
Use your EBT SNAP card to pay at participating stores on Instacart, and pay zero delivery or pickup fees on your first 3 EBT SNAP-eligible orders of $35+.
Already have an account? Add your EBT SNAP card
Using EBT SNAP on Instacart: easy as 1-2-3
1. Add your EBT SNAP card
Go to your Account Settings to add your EBT SNAP card as a payment method.
2. Shop for eligible items
Many staple foods and non-alcoholic beverages are eligible for EBT SNAP. These products are marked with an 'EBT' label when browsing at participating stores.
3. Check out with EBT SNAP
At checkout, make sure EBT SNAP is selected as a payment method. You'll be able to select the amount paid by EBT SNAP.
For further details visit the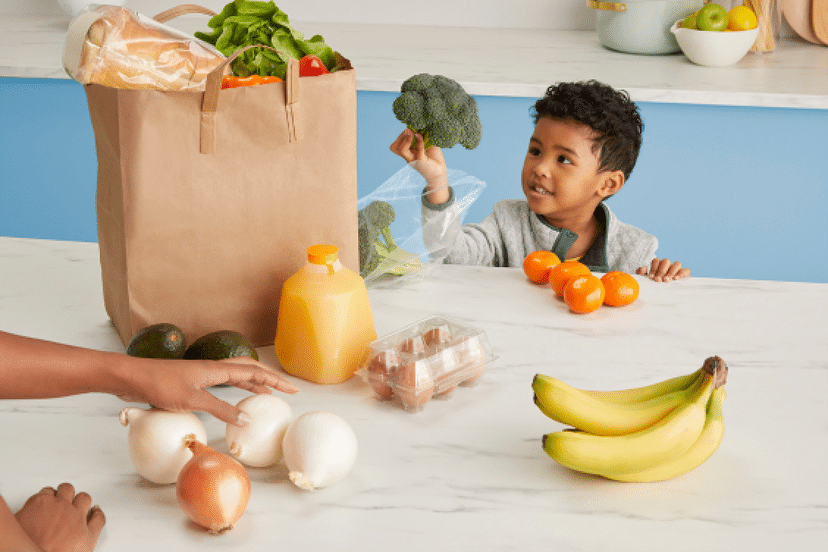 Your EBT SNAP funds now work from home
Buying essential groceries with EBT is now possible without leaving home. Shop participating local stores and use your EBT SNAP funds to pay for eligible items in your order.
Frequently asked questions about EBT SNAP on Instacart
Terms & Conditions
Offer Terms for Free Delivery/ Pickup on EBT-SNAP Eligible Orders of $35+
Offer valid until March 31, 2022 at 11:59PM PT. Offer applies to your first three orders of $35 or more containing at least one EBT SNAP eligible item placed before December 31, 2021 11:59PM and all orders of $35 or more placed between Jan 1, 2022 and March 31, 2022 at 11:59 PM PT where you use a valid EBT card that is associated with your Instacart account in connection with your purchase. Orders must be purchased at participating retailers through Instacart, while supplies last. Orders containing alcohol that qualify for a free delivery promotion will be charged a $0.01 Alcohol Delivery Fee per delivery. Deliveries subject to availability. EBT SNAP is available at select retailers. Service fees, special handling fees, other fees, and/or taxes may still apply. To take advantage of this offer, customers must have a valid account on Instacart.com with a valid EBT card on file. EBT cards may only be used to purchase EBT-eligible items. A credit or debit card must also be linked to the Instacart account to cover fees, bottle deposits (in some locations), taxes, delivery fees and any non-EBT eligible items, if any. Instacart reserves the right to modify or cancel this offer at any time. Only one offer per household. Offer may not be sold, copied, modified, transferred or used retroactively for prior purchases. Offer may not be combined with any other sale, promotion, discount, code, coupon, and/or offer. Offer has no cash value. Void where restricted or prohibited by law. Instacart is not a retailer or seller. Instacart may not be available in all zip or post codes.